WHO WE ARE
Be Prismatic is a creative design studio which started based on the idea that we can encourage innovative thinking and creativity.  This thought process is carried over into everything that we do. Our main focus is targeted on startups and small businesses because we enjoy the enthusiam that they have for their passion.  We love being a part of something that means so much to our clients and in turn we mold their passion into a lucrative business.
Check out our BLOG as we love to post content on DIYs, the latest design trends, lifestyle, fashion and so much more!  ALSO, check out our SHOP for ready made logos, invitations, downloadable printables, apparel and accessories.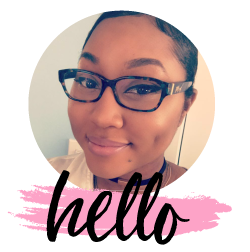 Julia
Founder, Designer & Strategist
My name is Julia and I am a self made Entrepreneur, Creative Designer, Sneakerhead, DIYer. Since childhood, I have been exposed to design and marketing at every corner. Both of my elder siblings went to school and currently work in architecture and design/marketing. Because of their influence and my upbringing, I pay close attention to detail and have a desire to find attractive design. From DIYS to abract drawings, I did it all.  I went on to attend a Technical High School majoring in Commercial Art followed by acquiring a degree in Graphic Design. Over the course of 13 years, I have been able to expand my portfolio by gaining experience in various mediums including photography, apparel design and interior design. As time goes on, I am continuously able to expand and sharpen my skill set while providing professional and creative design solutions for various companies – big or small.